The Holy Month Of Ramadan Essay Contest
Shopping, business and Government office hours change during Ramadan. Most establishments post a notice of Ramadan timings at their entrance. Cafes, restaurants and takeaway food outlets do not open in daylight. However, food shops do open and you can buy food to cook at home. Expect hotel restaurants to be closed during daylight. International hotels will provide room service.
Dress code during Ramadan is more restrained. Legs, shoulders and arms should be covered. In stricter quarters, even the wearing of jewellery is frowned upon, though this is not universal.
Alcoholoutlets (if any) usually remain closed throughout the month. In Dubai, hotel bars open in the evenings (after Iftar) but with no live music. The Filipino bands are usually allowed home for the month. In stricter states, bars are closed for the whole month, even for residents (though minibars may be stocked).
Lewd or offensive gestures or speech, never popular in Islam, are particularly to be avoided during this month when people are trying to keep their minds pure. But that's always good advice!
Assalamualaikum kids!
Last Saturday, we gave you a hint about today's special MKM post and here it is! Guess what? Summer's just got way more exciting with the announcement of our…

Excited? We sure are! :)
Ramadan is just a couple of weeks away and we know you're all looking forward to it… which is perfect timing, Insha'Allah, for you to participate in the competition. As with any contest though, the aim is to have fun, learn something from each other along the way… and then, yep, there's some prizes you may win too, Insha'Allah. :)
Like this?
Get more of our great articles.
So here's what you need to know about the contest…
What's the theme?
You've got to send in a short essay on the title "Ramadan in my family".
What is it supposed to be like?
Tell us how your family spends Ramadan and what makes the month so much more special to you. Here are some ideas to think about:
What do your parents guide you to do (such as ibadah, acts of goodness) in this month?
How are the Suhoor and Iftaar planned in your home?
Do you arrange any special activities at home to learn more about Islam and the Holy month of Ramadan?
Any special foods you'd like to share?
If you go for Taraweeh, how is your experience?
Who can take part in the contest?
Age group: 7-14 years
How short and how long can the essay be?
You can write from 300 to 500 words.
How can entries be sent to MuslimKidsMatter?
You can email your entry with your full name, date of birth, father's/mother's/guardian's name, postal address and contact number to muslimkidsmatter@muslimmatters.org.
How soon can the essay be sent in?
The contest opens on 9th July.
When's the last day to be able to send in the essay?
Last date of submission is 15th August, 2011.
Can more than one essay be entered by a kid?
We'd like one entry from each kid so be sure to send in the best one you have! :)
Who's going to decide the winners?
Members of the MM staff will be glad to read your essays and decide the top ones, Insha'Allah. :)
And… what's the prize?!
We know that's the question that's on the top of your mind so here's the answer… the top 3 essays will be published on Eid Day- Insha'Allah. Each winner will be awarded the Share the Deen's fabulous "Islamic Match Game" (read more about the game below). Children from all over the world can send in their entries, however, please note that the games can only be posted to a US postal address.
Review | Share the Deen's "Islamic Match Game" | An awesome way to spend your summer (and Ramadan)!
Muslim Matters is happy to bring to you our review of a cool new family game that's similar to the popular card game, Memory. "Share the Deen", Dr Dona Vassall-Fall's venture, is a family-run business that aims to make quality Islamic educational games available for Muslims of all ages. The game we've reviewed below, the "Islamic Match Game", has been described in Dr Dona's own words…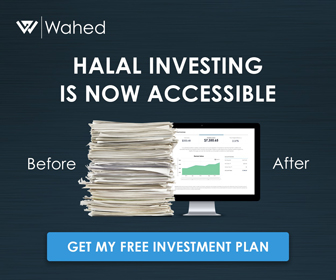 The game is played like a traditional memory game, but instead of matching pictures, players match questions and answers related to Islam. This edition has Q&A about Allah's Prophets. It is designed for ages 8 and over. It has the added advantage of a 'cheat sheet' so that those who don't know the answers can take a peek. Then they only have to remember where they saw the answer that matches the upturned question card. So it's good for your Deen and sharpens your memory too!

The game artwork was done by Make Me Believe, a really creative group of designers based in London. The quality of the game itself is also excellent. People who have played the game enjoy the fact that it is easy to play, doesn't take long and that players learn about the Deen while having lots of fun.
Muslimmatters had a group of full-time hifdh students from AlKauther Academy play Share the Deen game against a group of their summer school children.
These are some of their reviews and reactions.
"Questions are basic "-Abdullah full-time hifdh student
"Questions are sooo hard but I learned so much"- a summer school student
"Amazing, it looks good and is fun to play"- Musab – a summer school student
"I would like it as a gift" Hamzah- a full-time hifdh
"The questions are easy!" Jawwad- a full-time hifdh student
"The package is nice and small. It looks like a 'pro' game. Nice pictures on the cover. It is hard to play this game on the floor because it says Allah's name on the cards. When can we play it again?" Zaeem- a full-time hifdh student
"It is an easy game but hard too because if you don't know the answers you waste your turn or if you can't remember where the answer is placed" Saad – a summer school student
The boys had a great time and can't wait for the next time they play.